Fundraising Campaign
Our 5-6 Week Fundraising Campaigns utilize the power your website, social media, email, and postal mail in combination to spread your message, grow your reach, and achieve your campaign goal. 
The "ask" is an essential part of allowing your support partners the satisfaction and fulfillment of contributing to your organization and the work they desire to be a part of. The tone, delivery, channel, timely occurrence, and pre-cultivation all play an integral role in how your supporters respond. 
I
On average $48 billion are donated to U.S. registered nonprofits during Nov. & Dec. The end of the calendar year is the largest giving period. We will create and run a 40 day multi-channel online end-of-year fundraising campaign for a specific need as determined by you. We will work with you to determine a need and a target goal that fosters trust and encourages your donors that their dollar makes a tangible difference. 
Beauty Out of Ashes
Fundraiser Campaign Specific Landing Page on Your Current Website
A typical site visitor will spend 5 seconds on a website before deciding whether to dig deeper or to leave. In those 5 seconds, everything counts! Colors, photos, fonts, layout, menu buttons, tag lines, etc. 
I
We create a customized fundraiser specific landing page on your website that in a few seconds gives visitors an overall look at the: who, what, where, why, and how much details of your current campaign. First-time visitors to this page will also be encouraged to visit the rest of your website since it is just one click away. We update the page throughout the campaign encouraging those who have contributed, as well as building momentum with your audience who is still on the fence, that together the goal can be achieved. 
Chosen and Cherished
A Series of Social Media Sharable Videos with Your Organization's Branding and a Consistent & Engaging Campaign Theme
Video content generates 1200% more shares through personal network platforms than images and text combined. A mere 5 seconds of video conveys 1000 words of a story. On top of that research shows that viewers retain 95% of a video's messages as compared to 10% when reading the text.
I
Videos are an integral part of a success fundraising campaign. 
From start to finish we do the research, writing, filming, editing, and production to help you craft your story, bringing it to life and into your support partner's sights through video. One primary launch video gives the viewer a quick overview of what your goal is and why it is important. Shorter videos trickled out throughout the campaign reinforce this goal with further reasoning and by repetition help your audience feel more connected and more aligned with your organization's impact.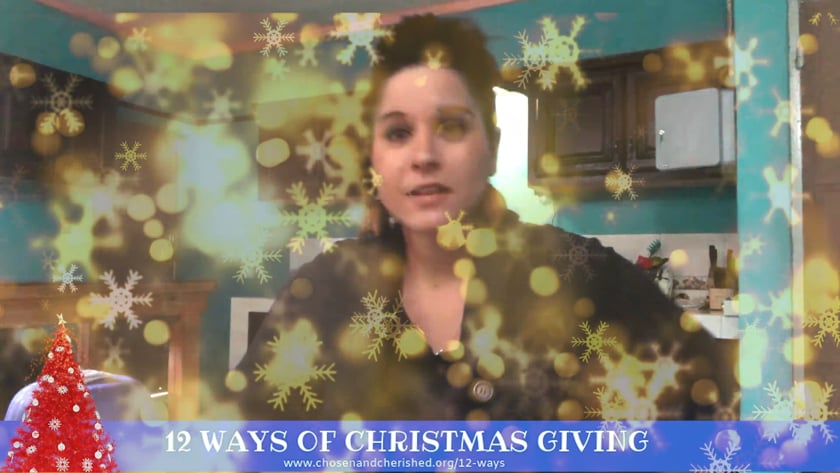 Video was provided by client and edited by us